2019-08-20
Shop – Collect – Reward!
Welcome to the EshopWedrop Rewards Programme!
The brand-new EshopWedrop Drops Rewards Programme has now arrived!!
Our Drops Rewards Programme has been created to thank you for choosing and trusting EshopWedrop to deliver your online orders.
So what is the Drops Rewards Programme? Let us tell you all about it!
Our Rewards Programme gives you the chance to collect points (Reward Drops) for every parcel that you order, build up a premium status (Status Drops) and convert your points into different offers, vouchers and discounts that can be used for your online orders.
Depending of the number of Reward Drops collected, you will get an upgraded Status!
See below how to reach each of the different Status':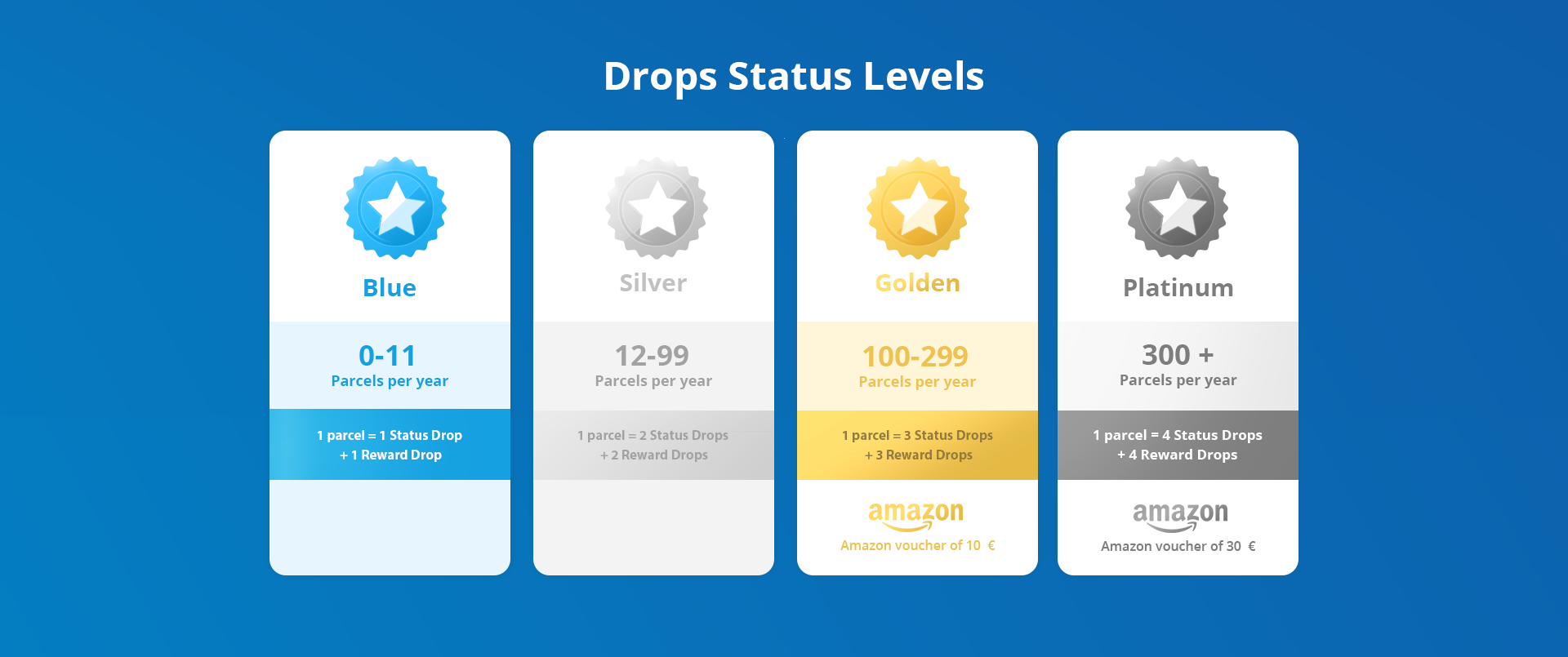 Wanting to join today?
Shop online from Europe and use EshopWedrop to deliver your parcels to the USA
For every parcel ordered, EshopWedrop rewards you with Drops.
When reaching a Gold or Platinum status, please contact our customer service team to claim your exclusive Amazon vouchers!

Have you placed an order using EshopWedrop in the past 5 months?
By joining our Rewards Programme today, you can claim drops for parcels delivered to you in the last 5 months from today, before becoming a member.
Join our Drops Rewards Programme today to claim your rewards from 2019!

Sign up today and receive your first EshopWedrop delivery from any online shop in Europe or USA for FREE!
Shop from USA & Europe Receive in Lithuania
1st DELIVERY FREE
By using the Eshopwedrop website you agree to our use of cookies as described in our cookie policy. Read more
Please wait while we will validate your ZIP code